It is our belief that your child is taking part in the greatest physical activity in the world. Gymnastics is a highly comprehensive sport that requires the participant to move their body through every plane imaginable. Once a child gains a foundation of movement in gymnastics they are well prepared to take on virtually any sport they chose. Wheather your child is here for general fitness, to cross-train, or with the goals of becoming a competitive gymnast, it is our commitment to create an experience that is fun and inspiring.

The portal is located under the "Parent Portal" tab above.
2019-2020 Competition Team
Here at Infinity Gymnastics we offer classes for ages 18 months to High School. We offer boys Ninja, tumbling and we also have a successful competitive team. We compete all levels including compulsory levels 1-5, Xcel and Junior Olympic Optional Program (Levels 6-10).
We compete under USA Gymnastics sanctions.
Use the Parent Portal to register your child for a class.
(You can view the classes offered under the "Classes Tab" above.)
vvvvvvvvvvvvvvvvvvvvvvvvvvvvvvvvvvvvvvvvvvvvvvvvv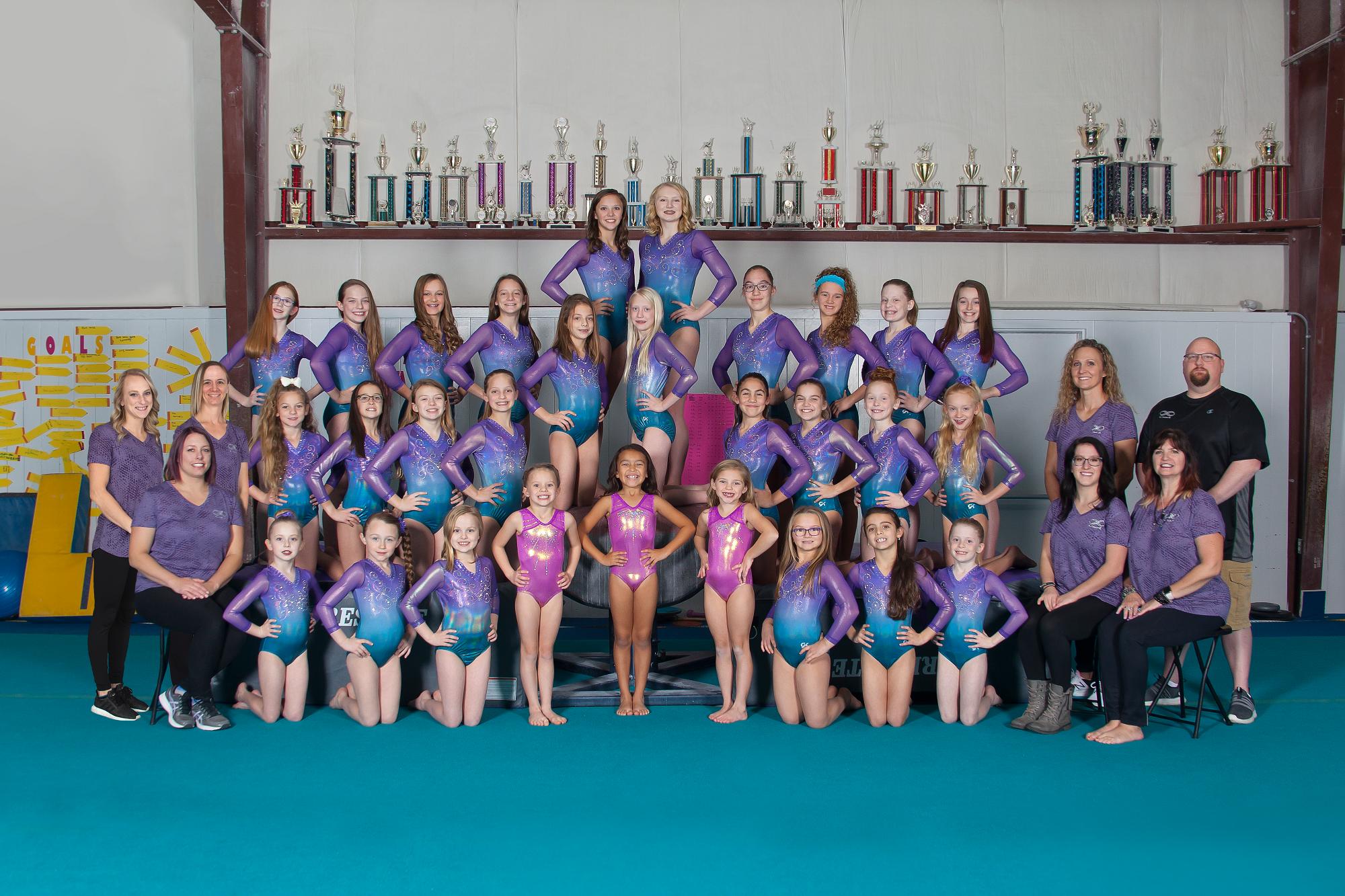 vvvvvvvvvvvvvvvvvvvvvvvvvvvvvvvvvvvvvvvvvvvvvv
SPRING SHOW HAS BEEN CANCELLED
ALTHOUGH WE ARE WORKING ON
SOME SORT OF A SHOWCASE.
May 26, 2020: Soft opening for competitive team!
More information next week about opening for classes!!
Yay!!!